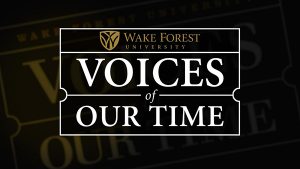 Established in 2006 by Wake Forest President Nathan O. Hatch, Voices of Our Time brought some of the world's leading thinkers to campus.
The speaker series, which concluded in 2020, explored the crossroads of local, national and global issues through challenging discussions and public question-and-answer sessions.
View the list of speakers and watch videos of many of the events.
---