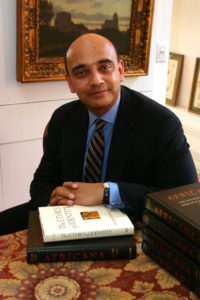 When it comes to the most pressing social issues of the day, KWAME ANTHONY APPIAH is a touchstone of reason and inclusivity. Asking—and answering—probing questions on morality, ethnicity, and religion as "The Ethicist" for The New York Times Magazine, Appiah is a fearless, lucid arbiter. He demonstrated this in his BBC Reith Lectures on the modern complexities of Creed, Culture, Color, and Country, and in his book, The Lies That Bind, named one of the 50 Notable Works of the Year by The Washington Post. 
"Appiah lays out a concept that is not only compelling in its own right but also suggests a connection that may in time help to collate biological and cultural exploration of human morality."
— Edward O. Wilson
Exciting and erudite, Kwame Anthony Appiah challenges us to look beyond the boundaries—real and imagined—that divide us, and to celebrate our common humanity. Named one of Foreign Policy's Top 100 public intellectuals, one of the Carnegie Corporation's "Great Immigrants," and awarded a National Humanities Medal by The White House, Appiah currently teaches at NYU, though he's previously taught at Princeton, Harvard, Yale, Cornell, Duke, and the University of Ghana.